All the Features. Always Included.
You should never have to pay extra for features that that have become standard for every website.
WANT SOMETHING QUICK?
Start with our most popular option. You can upgrade it at anytime.
I'm Getting Started
1 High Performance Website
5GB Solid State Storage
10,000 Monthly Visitors
$ 15/month

We wouldn't host a website without them, so we include them in every plan.
I'm On My Way
3 High Performance Website
10GB Solid State Storage
75,000 Monthly Visitors
$ 25/month

We wouldn't host a website without them, so we include them in every plan.
I'm Established
5 High-Performance Website
25GB Solid State Storage
200,000 Monthly Visitors
$ 35/month

We wouldn't host a website without them, so we include them in every plan.
SSL Certificates
As soon as you configure your domain to point to our servers, you can request and instant and automatic SSL certificate provided through Let's Encrypt. Our software does all the heavy lifting of installing and configuring the SSL, no more complicated config files or forgetting to renew your certificate, we'll handle that all for you.
Global CDN
Every site we host can easily be configured to use CloudFlare's industry leading CDN through our dashboard. You only have one server, but CloudFlare has servers all around the world that hold copies of your website site instantly making your website globally available for all your customers.
Automatic Backups
Set up automatic backups directly to your Dropbox account from our dashboard where you are in full control. Backing up your site is an incredibly important part of hosting a website, so we have given you as much control over your backups as possible. You can set up how frequent your backups occur and how long they are stored. You don't have to be locked into some predefined backup plan.
Priority Customer Support
It doesn't matter how big your organization is, if your website is having issues it's a big deal to you. We provide excellent and timely support to anyone hosting through us regardless of what plan you choose.
Malware removal
The internet is a crazy place, and there are a lot of bad bugs out there trying to take down your website. We provide automatic malware scans that can alert you right away of any suspicious activity on your website. We also have incredibly tough security measures installed to thwart off any attempts at foul play. Get peace of mind know your site is being secured 24/7 while you're busy sharing your mission.
Simplicity
Starting a website is easy, and we're here to help. We aren't going to try and scare you off with a bunch of technical terms and acronyms. We care about your website as much as you do and we want to help you make your website the best it can be.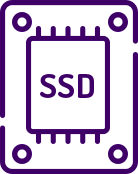 Ultra Fast Solid State Storage
Your entire website is saved to ultra fast SSD storage speeding up page load times which makes for happy visitors.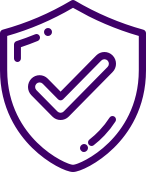 Premium Security Features Come Standard
We are serious about privacy. We protect your website and your customers with SSL encryption and automatic malware removal.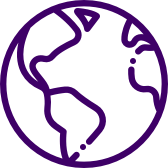 Your website will be fast around the globe
Utilize CloudFlare's global Content Delivery Network right from your administration dashboard.